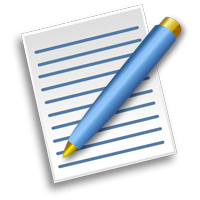 Parent/Teacher Conferences
Monday, March 13th and Tuesday, March 14th
4:00 p.m. - 7:00 p.m.
Drop-in or Scheduled Appointments are welcome.
---
Since head lice is not uncommon in school age children, the district wants to remind parents of resources and the school procedures which are located on the district website > student services > health services > head lice. You may also contact the family resource centers or the school nurse for written information or resources.
Remember that:
· People usually don't have symptoms of having head lice for several weeks after becoming infested. A common symptom is itching which is also common with dandruff and dry skin.
· People get head lice from other infested people mostly when they have head to head contact as head lice do not fly, swim or jump.
· It's easier to treat head lice when found "early" so checking hair for head lice at home is important for any symptoms or even periodically.
---
Kindergarten Registration
Kindergarten registration begins March 6, 2017 and will run through April 14, 2017.
Click here
for registration details.
---
MEF Creative Classroom Grants


The Missoula Education Foundation (MEF) is now accepting grant applications for the MEF 2017-2018 Creative Classroom Grants. The application deadline is April 28, 2017.
Click here
for complete grant details.